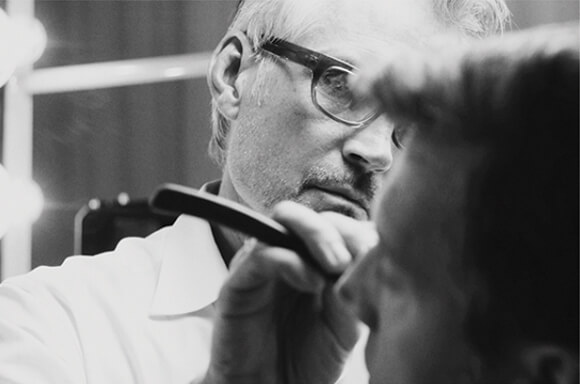 ABOUT THE BRAND
V76 by Vaughn celebrates the tradition of men's grooming with a modern sensibility. The collection offers must-have classics, updated for the everyday well-groomed man with an effortless, uncomplicated approach. In a culture where men turn to barbers for the smoothest shave or a meticulously groomed beard, or to a hairstylist for a personalised cut and style, it was clear to Vaughn that it was time to create a line that offers a range of men's products that covers every step in a men's grooming routine — from hair to shave to face and body care. Vaughn drew on his rich history of cutting and styling a long list of American icons to develop products that simplify and improve the grooming process and help men look their best.V76 products specifically target male concerns throughout the line, with powerful formulas that can brighten silvering hair, soothe the scalp or moisturise skin during shaving.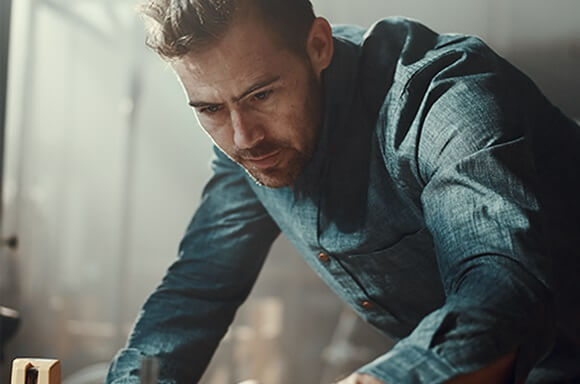 V76 ULTIMATE SHAVING RITUAL
FOR THE EVERYDAY WELL-GROOMED MAN, THE ULTIMATE SHAVE STARTS WITH HYDRATED, CONDITIONED SKIN.
STEP 1 Cleanse the skin with DAILY BALANCE EXFOLIATING FACIAL CLEANSER.
STEP 2 Hydrate the skin with BEARD OIL
STEP 3 To soften the beard, spray TONIC on a hot towel and apply to face for 30 seconds to 1 minute.
STEP 4 Get the smoothest shave with CLEAN SHAVE HYDRATING GEL CREAM
STEP 5 Touch up any missed areas with BEARD OIL. The clear formula is perfect for any missed patches or detailed work.
STEP 6 Hydrate the skin with DAILY BALANCE FACIAL MOISTURSER
STEP 7 For continued control and softness, apply BEARD OIL as the final step.